Greeting from CEO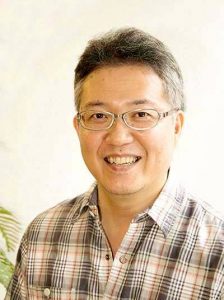 December 28, 2018
PROLAYER Co., Ltd.
CEO Hiroyuki Morita
PROLAYER was founded in 1999. Starting with the creation of a website, we have continued to follow new technologies, expanding the business domain, such as basic enterprise system development, IT infrastructure construction and operation services, and mobile applications.
We started offshore development in Vietnam from 2014 to support large-scale development. PROLAYER's achievements and experiences have been cultivated in a wide variety of projects.
We will continue to carry out "SOFTWARE AND AUTOMATION" and aim for further leaps with our customers.
Basic Information
Company Name
PROLAYER Co., Ltd.
Foundation
July 6,1999
Head Office
DaiwaPlaza 2F, 20-6 Konemoto, Matsudo-shi, Chiba-ken JAPAN 271-0073
TEL +81-47-711-8992 FAX +81-50-3156-3295
Executive
Hiroyuki Morita(CEO & CTO)
Akira Hasegawa(Director)
Makoto Nakahira(Director)
Masaji Sakuma(Auditor)
CEO's
job background
Hiroyuki Morita has joined many development projects of control systems and FA systems such as analytical instruments, semiconductor manufacturing and inspection equipment at JEOL, Canon Marketing Japan and KLA-Tencor Japan since 1986. He also served as an infrastructure engineer for networks and servers since the Internet's dawn of the 1990s, and he was involved in the construction of an internal information network of multiple bases used by more than 1,000 employees as an in-house SE at CTI Engineering Co., Ltd.. Later he transferred to a venture company and directed the development of web services for advertising agencies such as Dentsu, Hakuhodo, etc. as manager of development department.Currently, he founded Prolayer Co., Ltd. in 1999 and is involved in the development of a variety of core business systems and platforms for a variety of industries.
Development
transaction record
Dentsu Direct Marketing Inc., JACIC (Japan Construction Information Center Foundation), Tokyo Seimitsu Co.,Ltd., T-NET Japan Co.,Ltd., STT Co., Ltd., AMR Inc., Bascule Inc.,Ministry of Defense, Ministry of Land,Infrastructure,Transport and Tourism, OVERSEAS COURIER SERVICE Co., Ltd., Kajima Corporation, NGR Inc., Strasbaugh Japan, Business Bank Group Inc., K-PROVISION.Co.,Ltd., Haneda Airport expansion D runway JV, etc.
History
July, 1999
Established Prolayer Co., Ltd. (capital 10 million yen)
March,2001
Defined Head office in Shibuya-ku, Tokyo, and started website production work
May,2001
Head office moved to Jingumae, Shibuya-ku, Tokyo
Back-end program development work such as EC and portal site have been started.
October,2001
Third-party capital increase allocation was implemented (capital 15 million yen)
Introduction consulting service of core business system was started
January,2002
Head office moved to Hatagaya, Shibuya-ku, Tokyo
Operation of in-house planning web service started
June,2003
Head office moved to Ginza, Chuo-ku, Tokyo
Information equipment support service business for consumers and companies started
May,2004
Head office moved to Sneicho, Shinjuku-ku, Tokyo
Development of control system for FA began
April,2006
Head office moved to Totyocho, Koto-ku, Tokyo
Professional services centered on IT development project management started
December,2006
Haneda Airport international line apron PFI Business and The 4th runway Construction business core business software development project
June,2010
The post Processor system development project for Semiconductor Inspection Equipment
April,2011
The control system development project for Semiconductor Inspection Equipment
July,2011
Head office moved to Honcho, Matsudo-shi, Chiba-ken
January,2014
Matsudo City's first co-working space management project started
January,2016
Domestic Airline Group Forwarder Company Mission Critical System Development Project